Regular price
$50.00
Sale price
$45.00
Unit price
per
Sale
Sold out
Your periods don't have to be a major pain; instead, menstruation can become a welcome time for rest, repair, and self-care. 
With a My Club Red subscription,  you will receive a period care package delivered to your doorstep so you can transform your period into a mini-retreat.
Share
View full details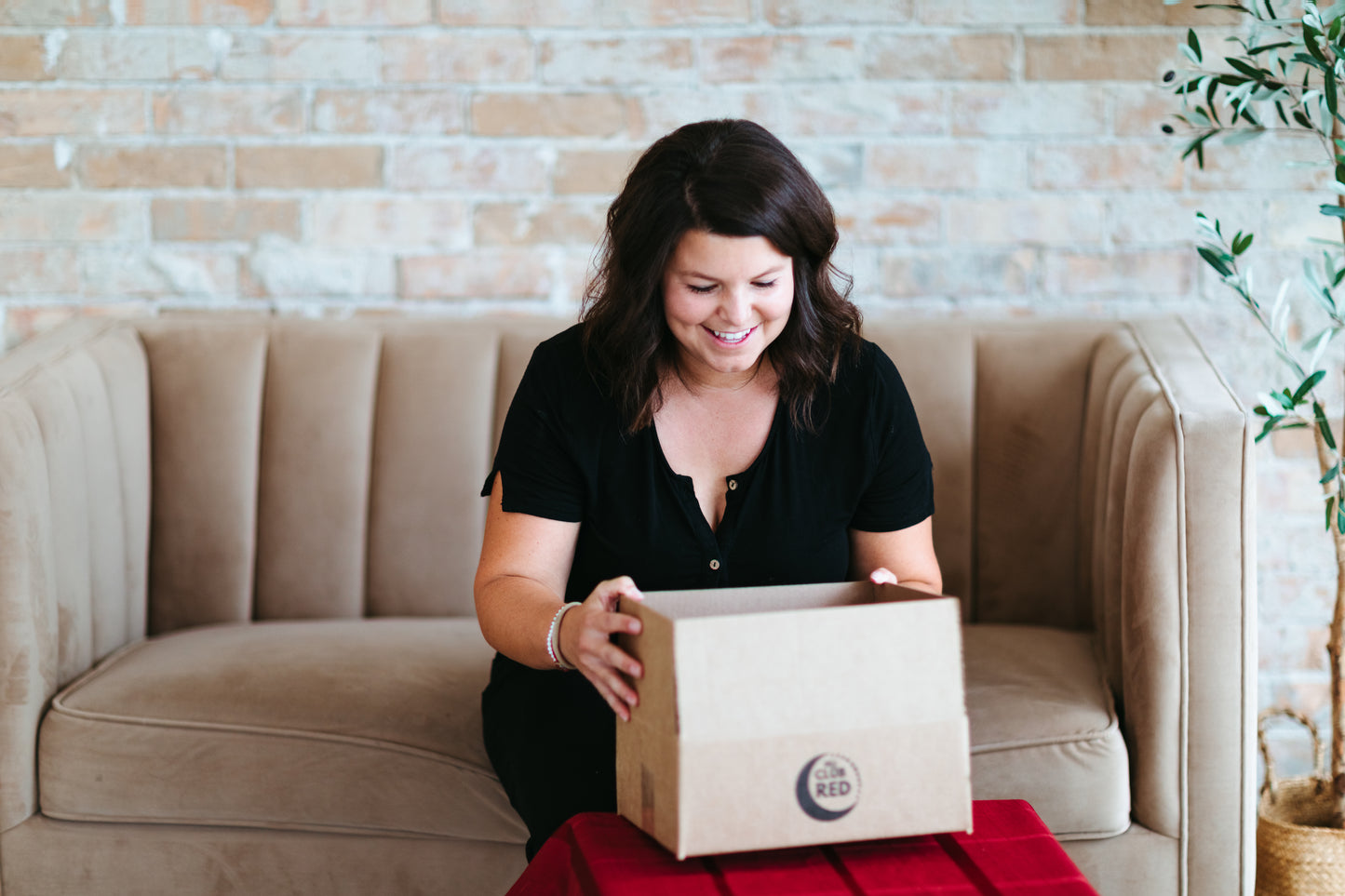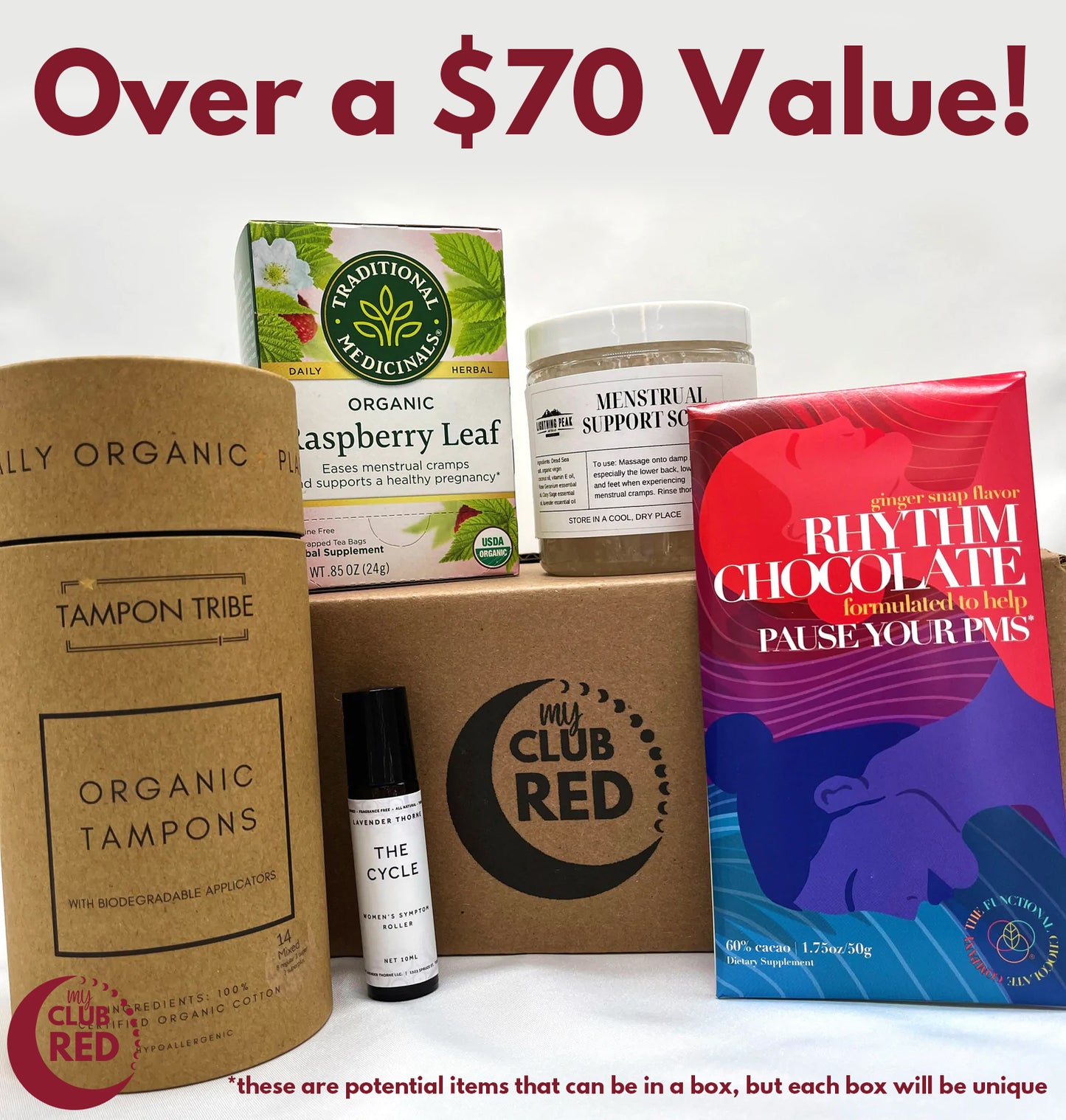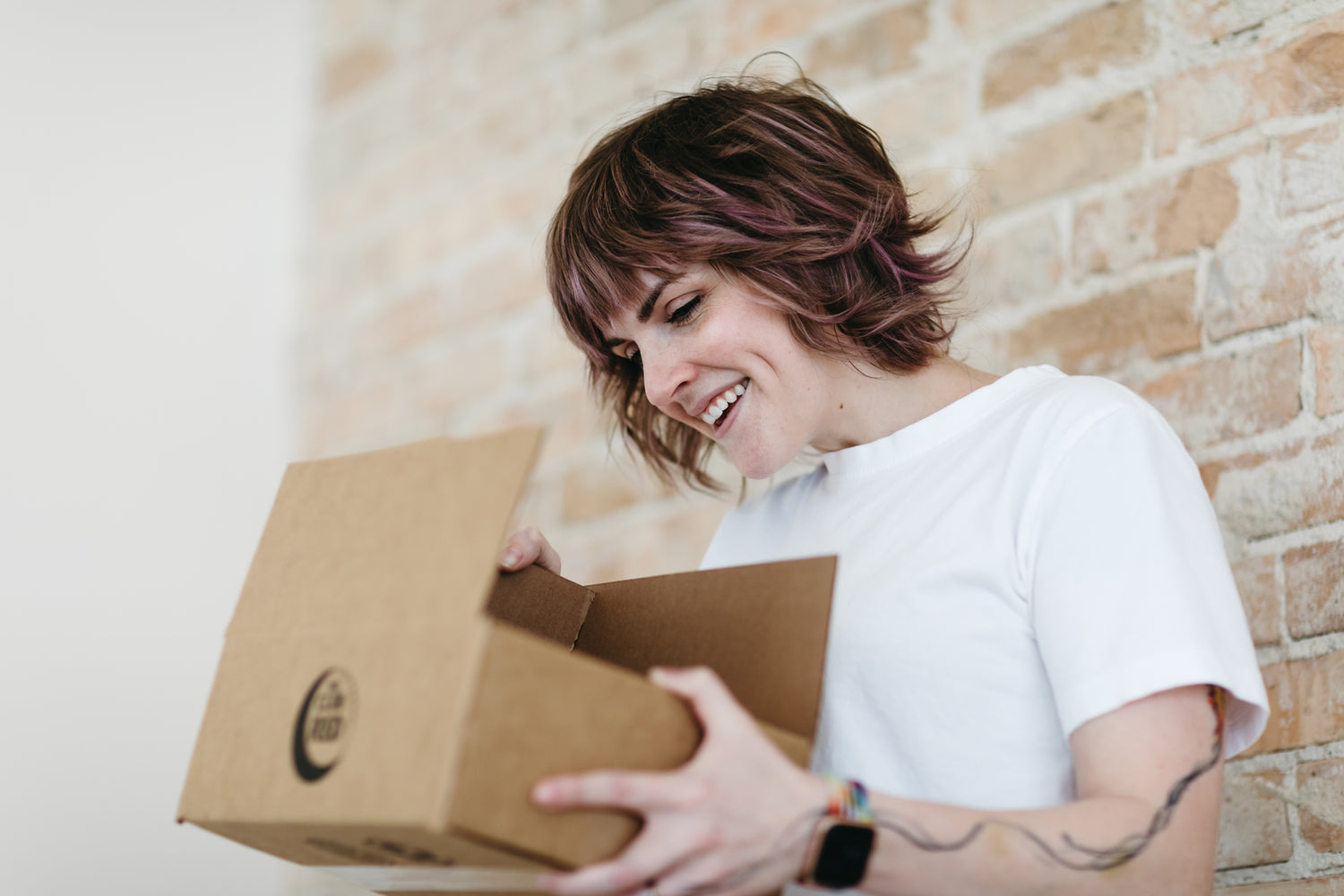 What will you get in your box each month?
Inside your My Club Red box, you'll find a mix of items in categories such as:

🔺Edible items that support menstrual health like tea, chocolate, tonics, adaptogens, beverages, supplements, snacks.

🔺Pain relief items like period patches, lotions, herbs, essential oils, balms.

🔺Supportive self care nudges like sleep masks, dry brushes, body oils, bath products.

🔺Menstrual hygiene care like organic or sustainable tampons, pads, and more.

🔺Empowering additions like affirmations, art, stickers, books, activities.

🔺Digital deliverables like cycle-syncing exercises, Yoga Nidra recordings, menstruality education.

🔺Monthly menstruality education in a gorgeous online magazine exclusive to My Club Red subscribers.

I can't wait to deliver this box to your doorstep and help you create a meaningful ritual around menstruation.
Subscribe month-to-month and cancel anytime. Plans automatically renew. Sales tax applies where required by law.
Obsessed with this box!
I am obsessed with everything about My Club Red! I have used everything I've received in my boxes and they have helped me relieve some intense menstrual symptoms. There are things included that I would never have known existed otherwise. I've tried a few other companies' subscription boxes before, but the products included never seemed worth the cost. That is not the case with My Club Red. Every product included is organic and carefully curated to ensure you have the best month possible. The boxes have included things from tea to tampons to plant and chocolate based hormone regulators. There are things included that I would never have known existed if it weren't included and those are items that I am going to be purchasing again and again. I LOVE the boxes! Do yourself and your body a favor and subscribe to this monthly service. You'll find yourself looking forward to your period!
Love my box
Everything in my box was thought out and high quality. My favorite things in this month's box were the tea cup and the chocolate (and I don't even like chocolate haha). I believe we all deserve to be treated! Especially for our periods.
So excited for my box!
I absolutely love the message of My Club Red: making your period less of a burden and helping you learn to care for yourself more during it. Especially as someone with PCOS that makes my periods really hard on me, having this subscription box to help the pain and hormonal shifts is honestly a huge life saver!!
Great box
I loved receiving a My Club Red box! It was fun and exciting to look forward to its arrival, both not knowing exactly what I'd receive and looking forward to receiving products to help support me and my cycle. I loved the Rhythm chocolate and enjoyed having a treat set aside for my period. I also liked receiving self-care items that inspired me to take intentional time to rest and pamper myself.
Perfect gift for my daughters!
My Club Red is a great way to get the conversation started about menstruating! I originally planned on getting a My Club Red subscription box for my younger daughter, who has always struggled with painful periods. We received a box, and now I think I might have to subscribe to 3—one for myself and each of my daughters.
We had a great time unboxing the products and talking about each one—a process that helped us have a wonderful discussion about periods, including self care, hormone cycles, and managing period symptoms—a just in time conversation since we all started our periods the next day (yay for cycle syncing!)
It is obvious each of the products has been carefully chosen, including organic, eco friendly period products. Some of them are items we love but would not think of purchasing for ourselves—there may have been serious bargaining going on over who got to use the Beauty Bar chocolate and the Willow acne spot treatment.
It's the first time I've had fun talking about my period with my daughters! I am excited for more My Club Red.